1860
BIRTH OF RENÉ LALIQUE
René Lalique was born in Aÿ-en-Champagne in the Marne region of France. Some years later, the Lalique family moved to Paris but continued to spend holidays in Aÿ. René Lalique remained deeply attached to his birthplace throughout his life.
1885
THE FIRST PARISIAN WORKSHOP
Following the death of his father, René Lalique became an apprentice to craftsman and jeweller Louis Aucoc. It was during this time that he learned jewellery-making techniques, while attending classes at the École des Arts Décoratifs in Paris. He then left for England where he continued his studies for two more years. In 1885, after gaining recognition as an independent designer for some of the great jewellery Houses such as Jacta, Cartier and Boucheron, René Lalique took over the workshop of jeweller Jules Destape on Place Gaillon in Paris.
1888
FIRST ORNAMENTS INSPIRED BY ANTIQUITY AND JAPONISM
In 1887, Lalique set up business on Rue du Quatre-Septembre. As early as 1888 he designed his first parures in finely-wrought gold inspired by Antiquity and Japonism, and broke with jewellery-making tradition by including innovative materials in his pieces. At the time, originality and creativity had been abandoned in favour of ornate and lavish styles with an abundance of precious stones. Lalique made the materials he used central to his designs. He chose them for their power, light and colour, whether they were precious or not. He combined gold and gemstones with semi-precious stones, mother-of-pearl, ivory and horn, in addition to enamel and glass. In 1888, René Lalique registered his "RL" stamp and engraved the unique pieces created in his workshop with these letters.
1890
THE TRANSITION FROM JEWELLERY TO ENAMEL AND GLASS
René Lalique's work had gained wide-spread popularity. He now opened his third workshop at 20, Rue Thérèse in Paris. His first experiments and designs using glass date from this era. Lalique already used enamel and glass, side-by-side with gold, opals, diamonds, pearls or amethysts, to embellish his jewellery.
1900
THE PARIS UNIVERSAL EXHIBITION
Over the next decade, René Lalique forged his reputation. He won competitions, exhibited his work and created jewellery for well-known entertainers such as actress Sarah Bernhardt. His desire to "create something that had never been seen before" earned him the accolade of "inventor of modern jewellery". He revolutionised jewellery styles of the period, becoming a favourite with leading socialites, and was admired by the most distinguished of his fellow-jewellers. His work was commissioned by the great courts and collected by the world's wealthy. So when René Lalique took part in the 1900 Great Exhibition in Paris, it was the crowning moment of René Lalique's career as a jeweller. It was that same year he was also named Officer of the French Legion d'Honneur.
1907
THE START OF A PARTNERSHIP WITH FRANÇOIS COTY
In 1905 René Lalique opened a shop at 24, Place Vendôme, where he exhibited not only his jewellery but also the glass objects crafted in his workshop at his estate in Clairefontaine, near Rambouillet. Perfumer François Coty was so impressed by René Lalique's designs that he asked him to put his talent to work for the perfume industry. Their collaboration had begun! Their work together revolutionised the perfume industry and made it possible for the first time to offer perfumes in attractive bottles at affordable prices. From then on, Lalique worked increasingly on designs for the perfume sector, finally devoting himself entirely to more industrial techniques of glass production. René Lalique, Art Nouveau master jeweller, was to become an Art Deco master glassmaker.
1922
THE VERRERIE D'ALSACE BEGINS PRODUCTION
René Lalique had now devoted himself to glassmaking for several years. His quest for a suitable location to produce glassware and a qualified workforce led him to Alsace. He founded the Verrerie d'Alsace glassworks at Wingen-sur-Moder in Alsace, at the heart of a region with a strong and historic glassmaking tradition. This is now the world's only Lalique factory.
1925
INTERNATIONAL EXPOSITION OF MODERN INDUSTRIAL AND DECORATIVE ARTS
René Lalique participated in numerous architectural projects. The 1925 International Exposition of Modern Industrial and Decorative Arts in Paris marked the climax of René Lalique's career as glassmaker, and a triumph for the Art Deco movement. His techniques with glass gave rise to a style that was essentially expressed through the contrast between clear and frosted glass. He sometimes added a patina or enamel or used stained glass.
1929
DECORATING THE CÔTE D'AZUR PULLMAN EXPRESS TRAIN
When luxury was involved, René Lalique's name was right alongside. He was inundated with commissions and undertook some large-scale interior design projects. René Lalique was chosen to undertake the decoration of the Côte d'Azur Pullman Express carriages.
1935
FITTING OUT THE NORMANDIE LUXURY LINER
René Lalique was commissioned for a series of high-profile projects. These included decorating the famous fashion designer Madeleine Vionnet's haute couture salons, designing glass doors for Prince Yasuhiko Asaka's residence in Tokyo and creating the fountain which for a time decorated the Galerie des Champs-Elysées in Paris. He then participated in the interior design of the vast first-class dining room of the luxury liner Normandie. He designed lighting columns and chandeliers for this colossus of the seas. 1935 was also the year in which René Lalique opened the Lalique shop at 11 Rue Royale in Paris.
1945
DEATH OF RENÉ LALIQUE
Death of René Lalique. His son Marc took over as head of the business. He was to bring Lalique into the age of crystal.
1977
MARIE-CLAUDE LALIQUE BECOMES HEAD OF THE BUSINESS
Marc's daughter Marie-Claude Lalique became CEO of the company. She renewed the tradition of jewellery design and developed the fragrance business.
1992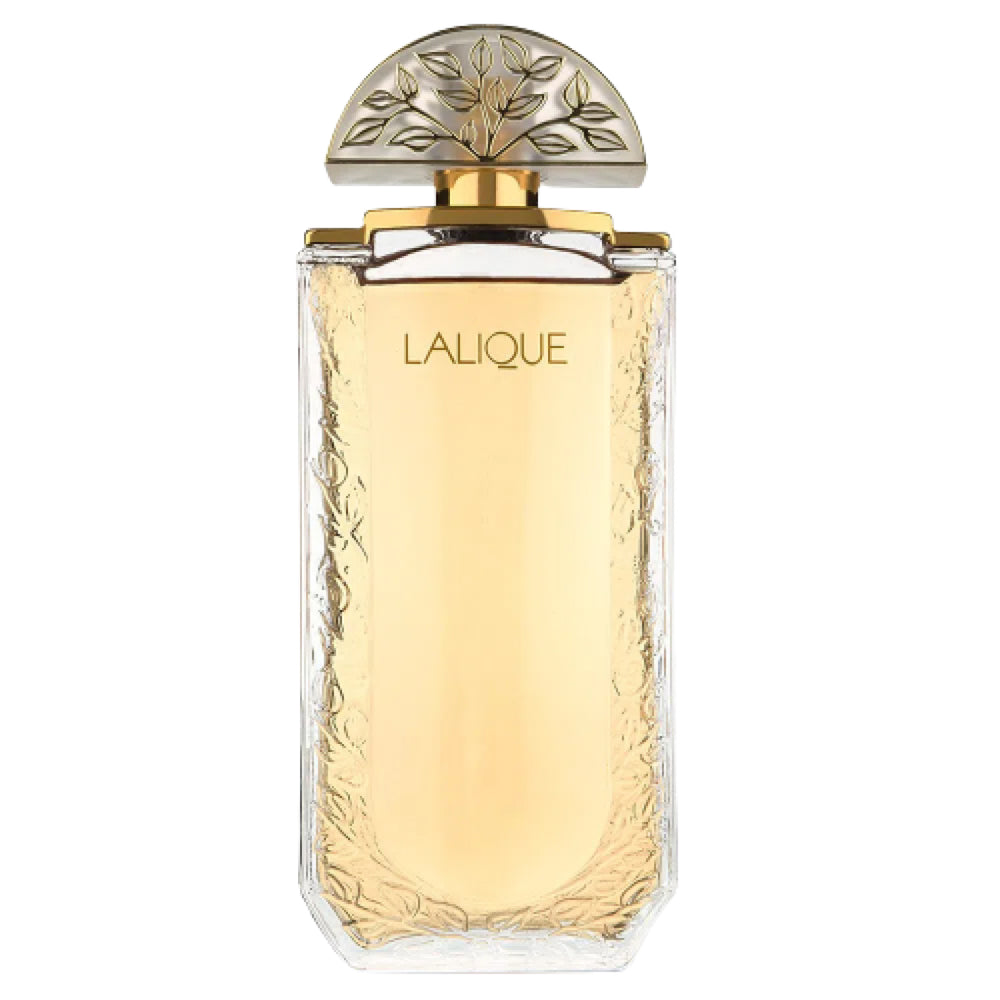 LAUNCH OF LALIQUE PARFUMS
The history of Lalique has always been closely linked to that of perfumery. When Marie-Claude, the grand-daughter of René Lalique, created the eponymous fragrance, "Lalique de Lalique" in 1992, her initiative was more than legitimate. Lalique Parfums has a unique signature that combines creativity in its bottle design with a quest for exceptional quality within its fragrances.
2008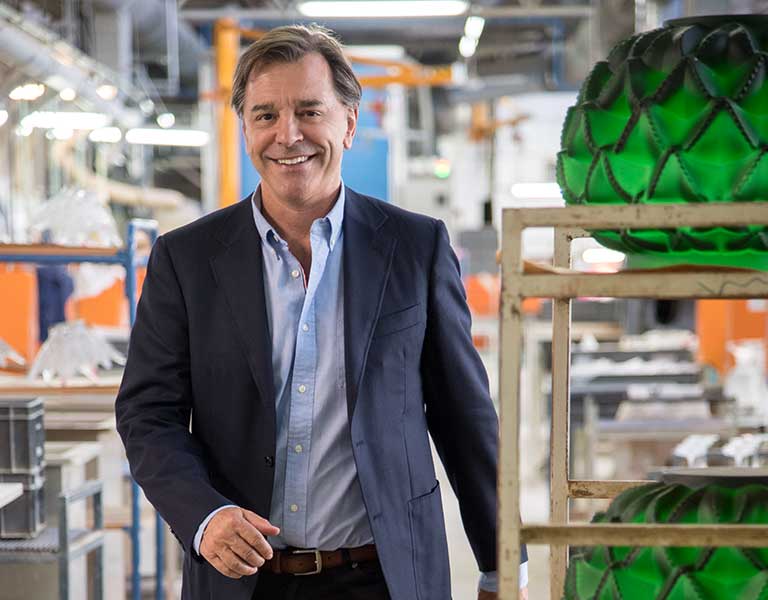 ART & FRAGRANCE ACQUIRES LALIQUE
Lalique Group (formerly known as Art & Fragrance until 2016), Swiss group under the management of Silvio Denz, acquired Lalique with the aim of developing it globally and increasing the production capacity of crystal glassworks.
2010
MODERNISING THE LALIQUE FACTORY
A new tank furnace was inaugurated at the Lalique crystal glassworks, demonstrating the commitment to modernising the Wingen-sur-Moder factory.
2011
OPENING OF THE LALIQUE MUSEUM
The Lalique museum opened its doors in Wingen-sur-Moder after two years of construction. The museum houses over 650 pieces by René Lalique and his successors. The building designed by Jean-Michel Wilmotte contains a collection of jewellery, glass and modern-day crystal presented in a bright and luminous environment.
2011
LAUNCH OF THE LALIQUE MAISON COLLECTION
Lalique presented a new collection of furniture, home accessories and household linen. The Art Deco-inspired Lalique Maison collection sprung from a remarkable collaboration between the famous crystal glassworks and internationally acclaimed designers Lady Tina Green and Pietro Mingarelli.
2011
LAUNCH OF LALIQUE ART
This new division enables Lalique to share expertise with prominent contemporary artists, foundations and talented designers to create unique and outstanding works of art. The first piece produced, Yves Klein's Victoire de Samothrace by Lalique, created in partnership with the Yves Klein Archives, draws on traditional expertise required for the exceptional lost wax technique.
2012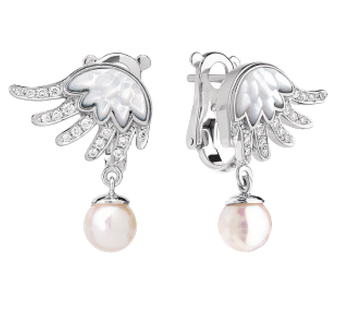 REBIRTH OF FINE JEWELLERY AND LALIQUE HIGH JEWELLERY
In 2012, the l'Odyssée du Feu Sacré collection marked the rebirth of fine jewellery and Lalique jewellery, marking the House's return to the roots of its founder: Master Jeweller René Lalique.
2014
LAUNCH OF THE NOIR PREMIER COLLECTION
Lalique presents for the first time an exclusive collection of 5 fragrances. Composed of peerless ingredients, these scents reveal novel facets of timeless olfactory families. With the strategic launch of the "Noir Premier" collection, Lalique writes a new chapter in its history. Lalique, perfumer and crystal maker, diversifies its offer with selective and edgy creations for a clientele of perfume connoisseurs.
2015
OPENING OF VILLA RENÉ LALIQUE
The Villa René Lalique at Wingen-Sur-Moder in Alsace, is home today to an ultrarefined five-star hotel and a gourmet restaurant with two Michelin stars. The interior was designed by Lady Tina Green and Pietro Mingarelli. The former villa, built by René Lalique in 1920, has taken on a new lease of life as a showcase for Lalique's flair and expertise.
2016
OPENING OF CHÂTEAU HOCHBERG
Not far from Villa René Lalique, Château Hochberg nestles in the heart of wooded parkland on the site of the old Hochberg glassworks. A listed historical monument, the majestic 19th century building was converted in 2016 into a four-star hotel with 15 rooms and suites offering exceptional comfort and calm. It also has a modern bistro with sophisticated cuisine by Chef Arnaud Barberis, who excels at using locally sourced seasonal produce.
2018
130 YEARS OF LALIQUE
Lalique can look back with pride on a wonderful tradition : 130 years of savoir-faire and creative excellence in the French "Art of Living", producing timeless creations: art objects, light fixtures, furniture, jewellery, fragrances and more – all "made in France".
2018
OPENING OF THE NEW LALIQUE HOTEL AND RESTAURANT
Purchased in 2014 by Silvio Denz, Château Lafaurie-Peyraguey greets a new dawn. Redesigned as a luxury hotel with a gourmet restaurant, the entire establishment has been decorated by interior designers Lady Tina Green and Pietro Mingarelli. This Lalique hotel and restaurant, which comprises ten rooms and three suites, is intended as a place where four worlds come together: wine, crystal, gastronomy and hospitality. The man taking up this gastronomic challenge is Jérôme Schilling, awarded "Meilleur Ouvrier de France" and former executive chef at Villa René Lalique alongside the three Michelin-starred chef Jean-Georges Klein. He takes charge of the restaurant which serves around forty covers and was awarded a second Michelin star in 2022.
2021
THE GLENTURRET LALIQUE RESTAURANT
Located at the heart of The Glenturret distillery - acquired by Lalique Group in association with Swiss entrepreneur Hansjörg Wyss in March 2019 - nestled at the foot of the rolling hills of Crieff and alongside the River Turret, guests of The Glenturret Lalique Restaurant are able to enjoy world-class gastronomy and hospitality in the idyllic Perthshire countryside. The Glenturret Lalique Restaurant is headed up by Head Chef Mark Donald, who joins from Michelin-starred Number One at The Balmoral in Edinburgh. The 30-cover restaurant which was awarded a Michelin star in 2022, promises to deliver a unique gastronomic experience.
2022
100 YEARS OF THE FACTORY IN WINGEN-SUR-MODER
Since 1922, Lalique's creations have been produced in Wingen-sur-Moder, in the heart of the Northern Vosges, in a lush green setting beside a village of some 1600 souls. It is here that the glittering material crystallizes in a continuous ballet of fire that has been orchestrated by generations of expert hands. The first furnace in the factory established in Wingen-sur-Moder by René Lalique, the company founder, was lit one hundred years ago. Although the factory has been constantly modernized over the years – particularly since 2008, with Silvio Denz – the artisans' techniques have remained unchanged: material is worked by hand, it is moulded, the molten crystal is «gathered» like honey, and pressed or blown. Once cooled, it is cut, sanded and polished. This is the Lalique artisans' trademark: the famous satin-polished finish of the crystal, which generates an effect that combines light and shadow. The same year, Wingen-sur-Moder was awarded the "Ville et Métiers d'Art" label.